Josie, Travel Professional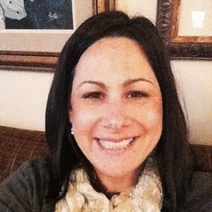 I am a mother of two girls that live and breathe Disney. I live in upstate New York with my husband, Greg and our girls. This April, Greg and I will celebrate our 17th wedding anniversary.
Ever since I was a little girl, I had a huge passion for all things Disney. It was the one family vacation we all looked forward to year after year, where we were able to relax and enjoy spending time together. Those family vacations were the best time of my life so when when I became a mother, I knew that I wanted to take my children to the Walt Disney World® Resort. What I didn't realize is how much more joy I would have going with my own children and seeing through their eyes what my parents had seen in mine.
As my girls got older we started to go more and more, three and sometimes four times a year. We've stayed at every disney resort over the last twelve years. In 2010, we took our first cruise on Disney Cruise Line. It was one of the best, if not, the best vacation we ever had. I knew it was something very special and that we would go again year after year. Since then, we have been on every ship several times and will soon become platinum members.
In 2013, we took our first trip out west to Disneyland® Resort. Even though the park has some similarities to Walt Disney World®, the experience was completely different. While we can't make it out there annually, we do try to get there every other year. The park has so many unique features and you can really feel a sense of Walt as you look around.
As you can see, we really love Disney and because of this we are known to all our friends as the Disney family. When it's time to plan their own family vacation, I am the first person they call. For the past twelve years I've helped many, many friends plan every part of their Disney vacation, with some of them not even knowing what's on the agenda until they check in the room. Time and time again I would hear "why aren't you a Disney travel planner?" So, I decided to follow their advice and become one. I am thrilled for the opportunity to help your family plan your next vacation. I know how special these memories are, memories that will last a lifetime. I promise to make every part of your trip as magical as possible.
Contact Josie: Josie
@tinksmagicalvacations.com
Josie is a vacation planner for Tink's Magical Vacations and a graduate of the College of Disney Knowledge.
---