Jennifer, Travel Professional

A favorite shirt you can find me sporting says "Disney Life, Happy Wife" and lucky for me my husband knows the truth in that motto! We have so many favorite memories and experiences revolving around Disney, starting with me as a teen. I started going to the parks as a teenager and began a love affair with Disney that will last a lifetime. It just so happened that I also met my husband as a teenager and he too loved Disney. We went on our first trip together right out of college and shortly after we were celebrating our honeymoon in all the magic and beauty that the Disney resort area holds. Our first few years went quickly as we had Olivia and our son Cameron. It was a busy time but we immersed them in all things Disney. We owned every Disney movie and Halloween costumes were strictly dedicated to Disney characters!!

Check out Jennifer's latest Cruise!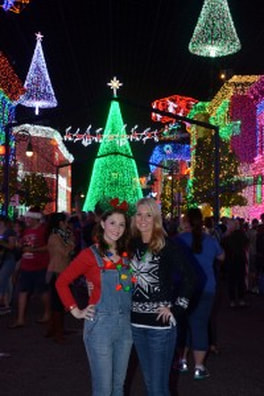 Our vacations to Walt Disney World® are always full of joy, wonder, and discovery. Before we left for one of our vacations we were chosen by a casting agency to film a commercial for the new (at the time) Toy Story Mania ride. We had so much fun and laughed our way through the day. You can still occasionally catch it on the Food Network or Travel Channel. It's just one of the many, many experiences that enhance our love for all things Disney.
We took our first Disney Cruise Line® sailing in 2005 followed quickly with another in 2006. We have sailed on Disney Cruise Line® many times since with both family and adult only trips, one right out of New York City! They have all been truly magical vacations. A favorite perk of a Disney cruise for me (besides the feeling of sheer luxury;) are the phenomenal people you encounter while cruising. I have made lifelong friends that I will treasure forever.
In 2009 and 2010 we had two more children. Two beautiful little boys who are both on the autism spectrum. We knew they would thrive in the "Disney life" so in 2011 we bought into the Disney Vacation Club. Our home resort is Bay Lake Tower where we have the convenience to walk to Magic Kingdom. It's invaluable with the boys. They often need breaks and the convenience is priceless. The trips with the boys have been beyond magical. I've cried too many times to count watching the most beautiful interactions with the characters who so lovingly connect with my non verbal boys. I've mastered the Disney Disabilities Assistance System (DAS) and would love to share what I know about traveling with children who have special needs. Disney truly knows how to take care of each person and caters to them individually. They are extraordinary.
​I can't wait to help you plan a Disney vacation of your dreams! Walt said, "If you can dream it, you can do it" and with a little pixie dust from me I'll help you achieve your perfect vacation.
Contact: jennifer@tinksmagicalvacations.com Jennifer is a vacation planner for Tink's Magical Vacations and is a graduate of the College of Disney Knowledge.
---
Here's what clients have to say about Jennifer...

We recently booked our first Disney cruise and visit to Disney resorts through Tink's Magical Vacations. Jennifer Leonard was our travel agent and she went above and beyond to create a perfect vacation for my family. Jennifer was enthusiastic and happy whenever I called her – a true pleasure to work with.

We decided to book our trip on very short notice – just about 4 weeks before our sail date. Unlike many Disney fanatics, I had not researched every detail, and I had many questions. Somehow Jennifer was able to figure out exactly the type of vacation experience we were looking for. Jennifer booked us on a 3 day cruise followed by 3 nights at the Polynesian resort. She made sure all transfers were in place and that we had selected the right meal plans and photo packages. I must have emailed her 40 times before we left, many times asking the same question I asked previously. She genuinely seemed happy to help me.

The vacation itself was incredible. Jennifer had told me how to meet all of the princesses and other characters, and how to get an appointment at Bippidi Boppidy Boutique for both my daughters , age 6 and 4(all of these events had been booked months in advance by other cruise goers). Somehow, we managed to get everything we hoped for! Jennifer's fairy dust did the trick!

We arrived at the Polynesian and were greeted by the nicest cast members, who informed us that we had been upgraded to Club level. What an experience! We felt like we were the only guests at the Polynesian . Everything was easy and special.

Originally I was skeptical about bringing two young children to Disney. Should we wait until they are older so they can remember it? Will they whine and cry because of the lines? All of my worries were unfounded – everything was so convenient and easy – I am still amazed at how relaxing and enjoyable this trip was.

Disney and Tink's Magical Vacations have earned lifetime loyalty and repeat customers in the Scaringe Family! Thank you Jennifer!!!!


Hi Ladies!
We can't thank you enough for all your help planning this trip we had the most amazing time and ran into very few glitches! The reservations were fabulous the fast passes you recommended were perfect and the looks on my children's faces were absolutely priceless!!! I have already given your names to several people and will certainly be giving you a call in the future!!
Text from Valerie Marcotte