Heather, Travel Professional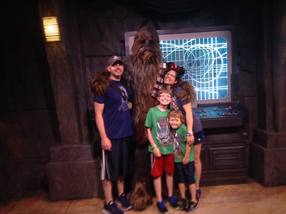 I believe in magic, always have, and always will! I am a very optimistic person by nature and love the saying: "Remember you're the one who can fill the world with sunshine!" Positivity is something I
thrive on and Disney is truly a perfect fit for me! Anything is possible and Walt Disney proved that if you work hard and believe in yourself, your dreams do come true. My first Disney World experience was at eleven years old with my family. I remember parts of that trip so vividly, and I know that is
where my fondness for Epcot began. My grandfather loved it, Spaceship Earth was incredible to us, and Horizons made my mom so happy (I do miss Horizons!!). We all had such an incredible time that when I think of Disney World I think of my childhood. The feeling of seeing the castle for the first time is something I will never forget, and Disney means more then just a "place" it's everything to me, fantasy, dreams, magic, endless possibilities! I continued to travel to Disney as an adult and was lucky enough to marry someone who shared my love of Disney, and our favorite place to vacation for our anniversary, is of course, Disney World! The International Food & Wine Festival is a favorite or ours, and I love telling my friends & family that Disney is just as much for adults as it is for kids! My two boys were raised on all things Disney and when I took them for their first trip, nothing compared to their excitement and pure happiness as they experienced everything for the first time. Planning trips for other families is a dream come true for me. I will do everything I can to make sure that same magic happens for my clients!
Contact Heather: Heatherb
@tinksmagicalvacations.com
Heather is a vacation planner for Tink's Magical Vacations and a graduate of the College of Disney Knowledge.
---