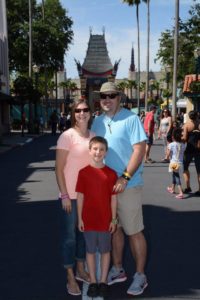 Video Produced and Written by Tink's Magical Vacations Planner, Scott.

Guests headed to the Walt Disney World® Resort can start making Advanced Dining Reservations (ADR's) at most sit down or "Table Service" restaurants starting at 180 days before their vacation start date. You can either reserve by phone (call 407-WDW-DINE and make sure to have your reservation number handy for the cast member) or you can also book online in a MyDisneyExperience account that you will want to create.

The easiest way to book Advanced Dining Reservations is to log into your MyDisneyExperience account when the window to start booking them opens up.

Booking online in MyDisneyExperience allows you to see all of the dining options that are available to you! There are so many gastronomic options at your fingertips!

If you stay on property at a Walt Disney World® Resort, you have a great perk when it comes to booking your Advanced Dining Reservations. Not only can you call 180 days in advance of your vacation, but since you are an on-property guest, you can make advanced dining reservations for up to 10 days of your vacation stay. Guests staying at non-Disney owned resorts may reserve dining for each day of their vacation too — but they have to log in or call in and reserve their ADR's one day at a time, beginning 180 days out.

To make it easier to understand how to book Advanced Dining Reservations online in your MyDisneyExperience account, I have created a step-by-step video.

I hope you find this "How to do Dining in MyDisneyExperience" video useful as you prepare to make your Advanced Dining Reservations. It is always important to get as much planning done before your Disney Destination vacation so that it is extra magical!